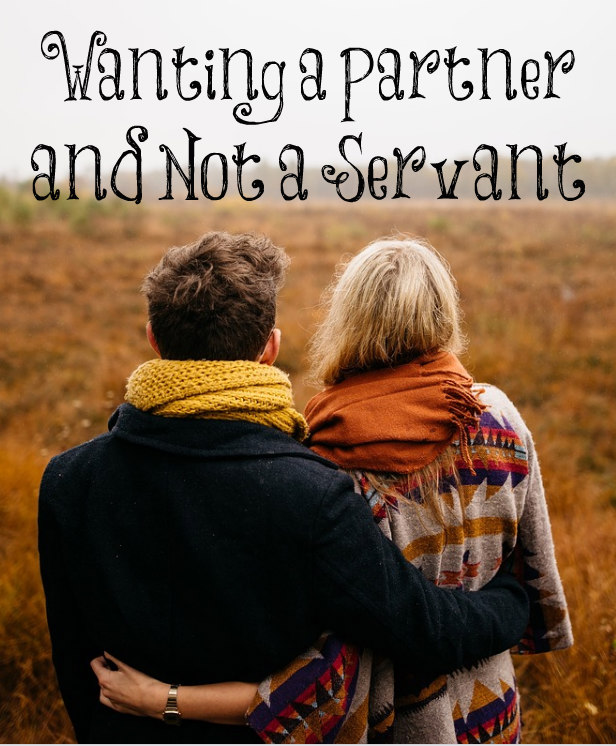 A meme has been going around social media sites lately that states this: "Parents, I can't stress this enough…Teach your daughter economic independence so in the future she can have a partner, not a master. Teach your son to do housework so in the future, he can have a partner, not a servant."
This post is a slam against biblical roles laid out in the Bible. It's a way to mock them.
Do you know that there's nowhere in the Bible that commands women to be economically independent? Yes, many will use the Proverbs 31 woman as an example but even in Proverbs 31, there's no command for women to earn money and she wasn't a career woman as many claim. In fact, we are told in 1 Timothy that older widows are to be supported by family and relatives, and if she has none, then the church is to provide for them. Nowhere does is say that older widows must go find a job to make money in order to survive. Younger widows aren't told to have a back up plan "just in case." No, they are told to marry, bear children, and guide the home. The men are to be the providers of the women.
Are husbands who work hard to provide for their families servants to their families? Yes. They are serving their families by working hard so their families will be provided for, and this is good. Are women who stay home, bear children, and guide the home servants to their husbands? Yes, as their help meets, they are serving their husbands by taking care of their homes and children, and this is good.
Our culture has made serving others as something disgusting and something that we should flee from. God tells us that the greatest of all is the servant of all. Our lives should be full of loving and serving others. "I beseech you therefore, brethren, by the mercies of God, that ye present your bodies a living sacrifice, holy, acceptable unto God, which is your reasonable service" (Romans 12:1). What our culture considers evil, God calls good. Don't be sucked into worldly, godless thinking. Learn to love to serve your husband and children! When you are serving them, you are serving the Lord. "And whatsoever ye do, do it heartily, as to the Lord, and not unto men" (Colossians 3:23).
This popular memes wants to make sure that sons and daughters are being raised with no clearly defined roles. No, it's not wrong for your daughters to learn to make some money (while not going into debt for Marxist's colleges) and sons to learn to do some homemaking, but the role of provider is clearly the men's role and homemaking is clearly the role of women. Our culture has elevated having a job and making money and devalued homemaking, but each role is good, needed, and beneficial for the family. God's roles create peace. This meme creates chaos and strife.
And he sat down, and called the twelve, and saith unto them, If any man desire to be first, the same shall be last of all, and servant of all.
Mark 9:35
Wanting a Partner and Not a Servant