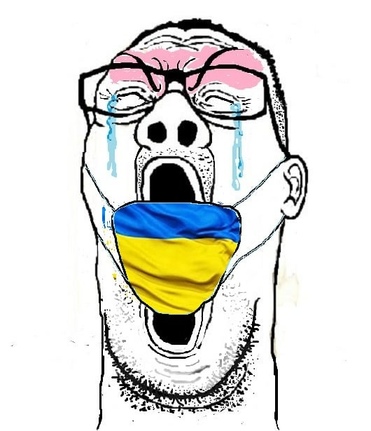 "The Ukrainian forces are not allowing any foreign volunteers to leave,
and countries like Britain have resorted to using medical cover to get them out.
If they get caught the Ukrainian forces seize them
and send them right back to the front line, even if they are foreigners.
Once caught Ukraine shreds their passports.
Russia is absolutely smashing volunteer forces and all of them are trying to escape"
See March 16 Update under picture
by Jim Stone(henrymakow.com)
Western analysts have likely concluded that Russia is going to get an unanswerable and resounding win in Ukraine. (And the best move is to back off and let them take it) Here's why:
Because this morning I saw the lie factory go into overdrive on every topic other than the war:

1. They are again pushing the vax hard. They backed off for a while but now the CEO of Pfizer is saying a 4th booster will be needed for everyone, and "they" are letting him run with it. When anyone speaks up against it in various comment sections, the exact same bot drops in with this exact comment: "My friends, family, and co-workers have all had both shots of either Pfizer or Moderna and none have had any adverse reactions".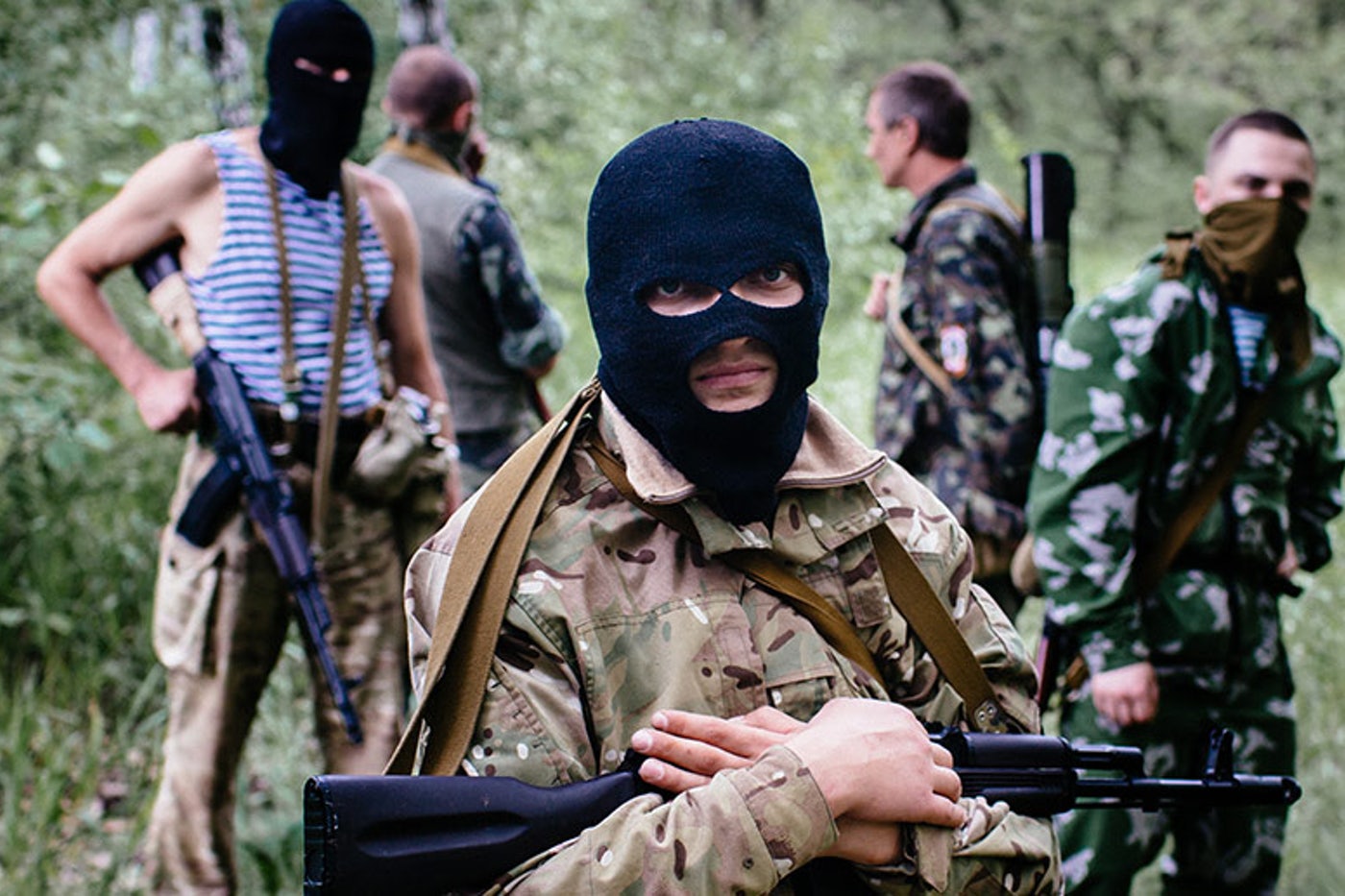 That exact same phrase gets dropped in ad nauseum into every comment section everywhere, be it a news report or a twitter post or a forum, you name it, and it's not possible. First of all, it's false because there is no situation where all friends, all families, and all co-workers have had that shot, and second of all, even Pfizer admits there are adverse reactions frequently.

2. Another huge indicator that "they" (Illuminati Jews-hm) are screwed in Ukraine is that a lot of the mercenaries are going in and quitting quickly when they see Ukraine has nothing to fight with and they were lied to to get them there. There's very little opposition to Russia in the Ukrainian public and they really are down to the last few Zelensky loyalists or situations where Ukrainian forces will tie people to trees with a rifle in their hands so they HAVE TO shoot at advancing Russian forces when in reality they'd rather attempt to use a humanitarian corridor. Additionally, if you want to define "losing" then just take over a maternity ward, kick all the women and babies out, and use it as your military command post so you can shoot at the Russians and then cry in the press about them shooting at a maternity ward.. That happened and that's no sign of winning.
March 16 Update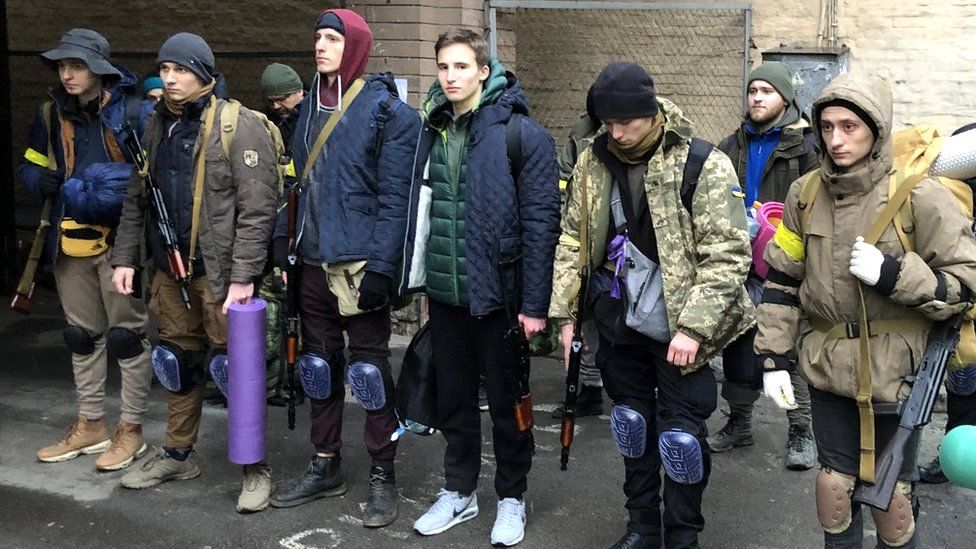 As it turns out, now that Russia is positioned for the python squeeze, the Ukranian forces vastly underperformed considering how well they were equipped. Never at one point ever, NEVER ONCE did Ukraine actually issue a defensive response that had a chance of being meaningful. All of the actions Ukraine took were disorganized and isolated, the armed forces never once united nationwide to accomplish an objective. One could say that's because Russia wrecked communications but that's a tough claim to make when all the cell phone providers were owned by Russia's enemies and the cell phone systems kept working. There is no excuse whatsoever for the pathetic performance of Ukraine, which never once scored a meaningful victory or put up meaningful resistance at all.

I THINK, THEREFORE, THAT RUSSIA WAS 100 PERCENT CORRECT IN IT'S INITIAL ASSESSMENT THAT OVERALL THE UKRANIAN PEOPLE WANTED THEM THERE, AND EVEN THE LEADERSHIP OF UKRAINE'S MILITARY BASICALLY LAID DOWN THEIR WEAPONS AND ALL RUSSIA EVER SAW WAS RESPONSES FROM A FEW ZALINSKY ZEALOTS IN ISOLATED POCKETS. There's simply no other reason possible for the pathetic and totally uncoordinated response from Ukraine, they were no match for Russia but they quite frankly were not that damn pathetic.

(Ukraine is sending naive university students to die with only one week of training )
My final conclusion is that Russia kicked butt on the ground, and the west kicked butt with propaganda. The West has managed to front the illusion of a genuine resistance in Ukraine when in reality Ukraine probably has a couple hundred people in a command chain that is drawing it's life from Western support which is getting minimalistic stuff done by those they can threaten and cause to fight Russia out of fear FOR THEM, NOT RUSSIA, along with whatever idiotic mercenaries were suckered into going to Ukraine by Western lies and propaganda. They are even threatening the mercenaries more than Russia is.

It is pointless to even mention it, but Zalensky has not been in Ukraine for weeks now, all of his appearances are green screen. Early on you could find people debunking him by using the chroma key feature in video software, where the color levels of the green screen background, and the color levels of the overlay are enhanced, and Zalensky was popping out like a red demon. It was all fake. You can make a green screen look somewhat convincing as long as no one starts enhancing the output, once enhanced it was clear Zalensky was never in his garden and that he had abandoned his country. It seems that's all the west is capable of – fakery and lies. The lie is modus operandi.

find it puzzling that Israel actually admitted to Iran killing 4 of their generals on a Mossad base this week. That's not the 9 Iran claimed but at least it was some measure of honesty. And it is a cold hard fact that Iran took out more of Israel's top military people in a single 20 second missile strike on Iraq than Ukraine has managed to do against Russia during a military campaign that saw ALL of Ukraine's military wiped out. Quite literally, all Ukraine has left is squirrels throwing nuts. It is over. Unless Biden and others outside Ukraine decide to start making a mess. ON THAT NOTE:

The U.S. moved in patriot missiles and they are now perfectly positioned to down aircraft in Ukraine FROM POLAND. 50 miles from the border of Ukraine, which is approximately where you would want them. With that type of system "right on the border" is not as good. Someone wants an escalation. But just in case it does not happen, that "someone" is starting to pump Corona fear again, as the CEO of Pfizer, fresh off reassurances he will not be hung for what he did, starts pushing the 4th shot.

Yes, I think we are looking at world war 3. The West has done nothing but deceive and hoax everything, right down to "We want peace". Like hell they do. Those who control the west via vote fraud, (including France, Germany, Canada, Australia and a whole lot more) want the West blown to smithereens. Let's hope Russia has enough brains to know who the enemy is and what to target. And more: Let's all hope Russia is not that exact same enemy that is merely playing a part to make the world believe this all happened because "Russia was the bad guy" and not because our own Jewish controlled and subverted leadership craved it.
Related- Stephen Lendman – Russia's Special Op Day 19
Lendman–
"On Monday, Russia's Defense Ministry spokesman Igor Konashenkov updated Russia's special military operation as follows, saying:
Through March 14, Russian forces destroyed or disabled 3,920 Ukrainian military targets, including:
143 unmanned aerial vehicles
1,267 tanks and other armored combat vehicles
124 multiple launch rocket systems
457 field artillery and mortars, as well as
1,028 units of special military vehicles
Overnight Monday, Russian forces downed four Ukrainian drones, including one Bayraktar TB2 combat drone.
"https://www.henrymakow.ca
Total Page Visits: 606 - Today Page Visits: 2