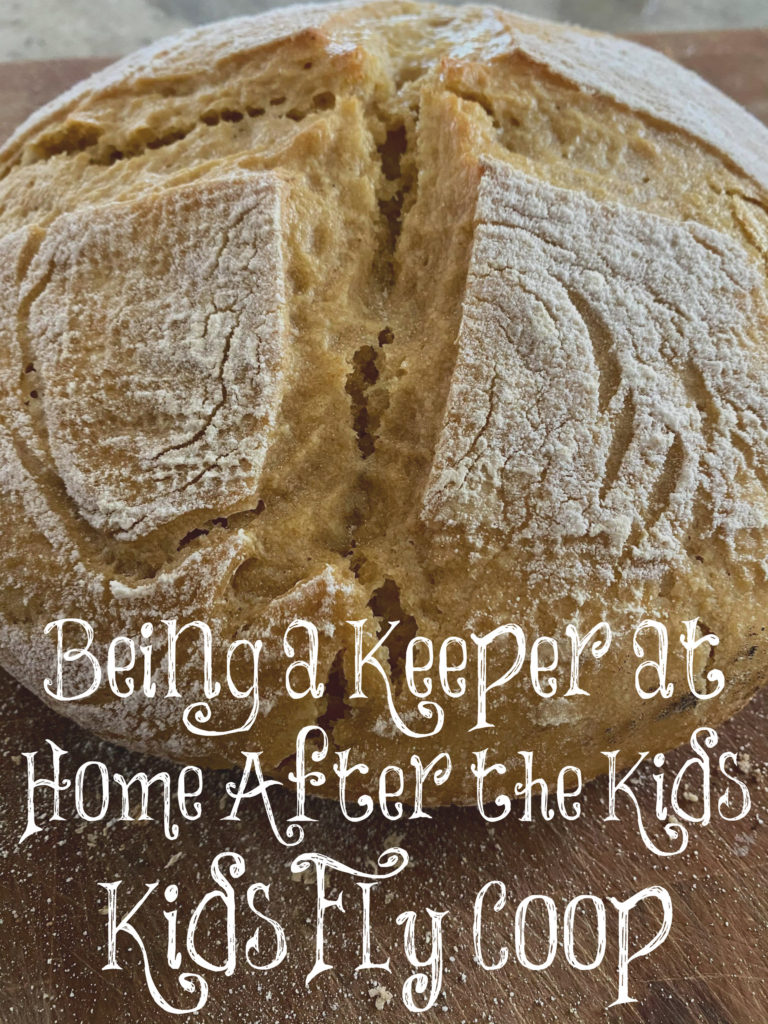 There's nothing I wanted to do more than be a keeper at home as I was growing up and before marriage. Thankfully, I became one after my second child was born 36 years ago. Many women ask me if they should go back to work once their children are raised. I sure don't think so!
I am available to help my family and others because I am home. One of my daughters and her family needed a ride to the airport recently, so I took them early in the morning. I picked them all up a few days later. They came to my home for a few hours before they went to their home to avoid traffic. In my home, they were able to find plenty of good food for dinner: freshly homemade bread, salad, turkey, apples, and on the list goes.
A few days before that, my other daughter asked me to watch her child while they went away for the day. I say "Yes" as often as I can, since I love caring for my grandchildren. At the end of the day, my daughter and her husband walked in the door and smelled the freshly baked bread that had just come out of the oven. They both had a large piece slathered with butter and loved it!
When any of my daughters or DILs are sick, I am able to help them with their children until they are well. I have plenty of time to read and write for this blog, and mentor women on biblical womanhood. I shop, cook, clean, do laundry, go on daily walks with my husband, and am so thankful to be able to be home to help make my husband's and children's lives easier, have a close relationship with my grandchildren, and be here for others who may need me.
Mothers are the stability of their homes. The rise in homelessness, violence, mob rule, suicide, depression, all forms of debauchery in our culture, and the loss of the America which once was, can be mostly attributed to the breakdown of the family and mothers leaving their homes for the workforce. In order to raise emotionally stable and secure children, the children need a mother to attach themselves to who will meet their emotional needs when young. When mothers are home, they have more time to put into their husbands too.
If you are an older woman wondering what to do with your life, find ways to serve others! The more I have learned to serve rather than wanting to be served, the better my life has become. I love serving other people now! I love making their lives better. It's a privilege to give our lives away serving others, as Christ modeled so beautifully to us. Stay home! Continue to serve your husband and children when they need you. Pray for young women whom you can mentor in biblical womanhood. There is a HUGE need for godly, older women pouring their lives into young women rather than into a career.
The aged women likewise, that they be in behaviour as becometh holiness, not false accusers, not given to much wine, teachers of good things.
Titus 2:3
***The bread in the picture is my homemade sourdough bread. It's not difficult at all, and it's yummy. Here's the recipe!
Being a Keeper at Home After the Kids Fly the Coop