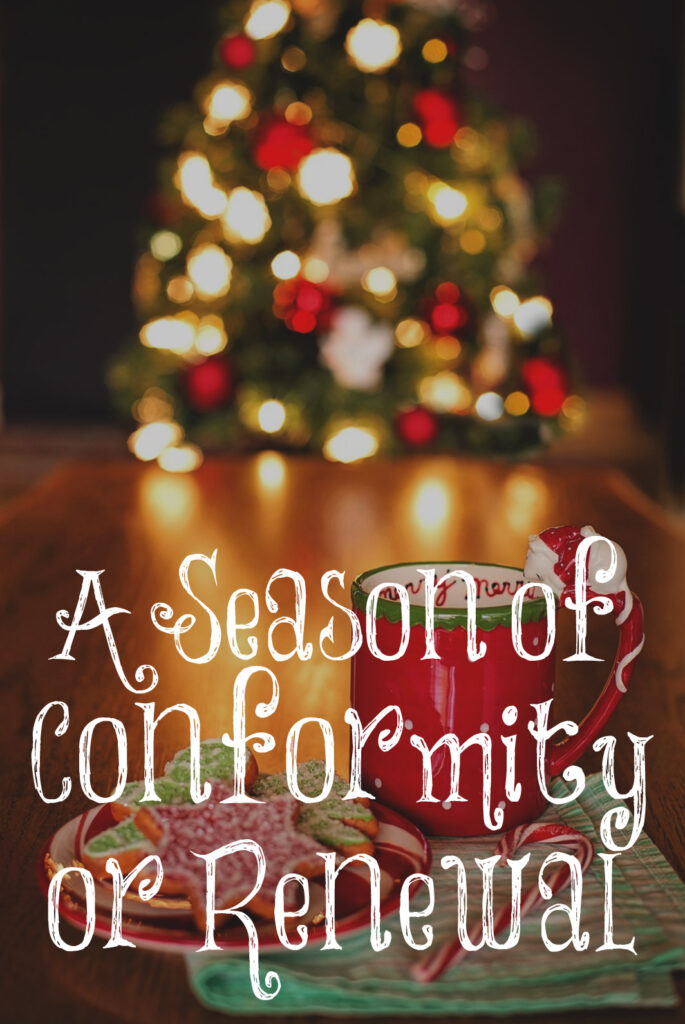 Written by a very good friend of mine, Carol Hopson
It's that time of year again when we all are facing Christmas and all that we have to do during this busy season. Or maybe we're consumed with fear, discouragement, loneliness, or anxiety because of all we hear in the news. It seems that we can quickly be pressed into the world's mold without even realizing it. Romans 12:2 warns us, "Do not be conformed to this world, but be transformed by the renewing of your mind, that you may prove what the will of God is, that which is good and acceptable and perfect." But how do we do that and what are the warning signs that our mind needs renewing?
Here's a little acrostic that will help you check yourself as you move through this busy season and seek to honor the Lord in your life and in your home.
If conforming to the world's mold, you'll find that you are:
C – cranky
O – offended easily
N – not finding peace
F – feeling anxious and stressed
O – overwhelmed
R – responding in anger or frustration
M – motivated by personal desires
If you're seeking God's help for a renewed mind, you'll find that you are:
R – reflecting on God's gift of salvation and accepting His peace (John 3:16, 14:27)
E – experiencing the joy and power of God's presence (Psalm 16:11)
N – not following the world's agenda and lies (Galatians 5:16-25)
E – excited about being God's light (Matthew 5:16)
W – worshipping instead of worrying (Psalm 37:3-8)
E – eager to grow in the midst of your circumstances (Colossians 1:10-11)
D – destroying wrong expectations and wrong thoughts (Psalm 62:1-6)
I pray that God reminds us often to trust Him with whatever He puts into our lives, or takes out of it and reminds us to use it all for HIS glory
And whatsoever ye do, do it heartily, as to the Lord, and not unto men.
Colossians 3:23
https://thetransformedwife.com/a-season-of-conformity-or-renewal/
Total Page Visits: 1376 - Today Page Visits: 1