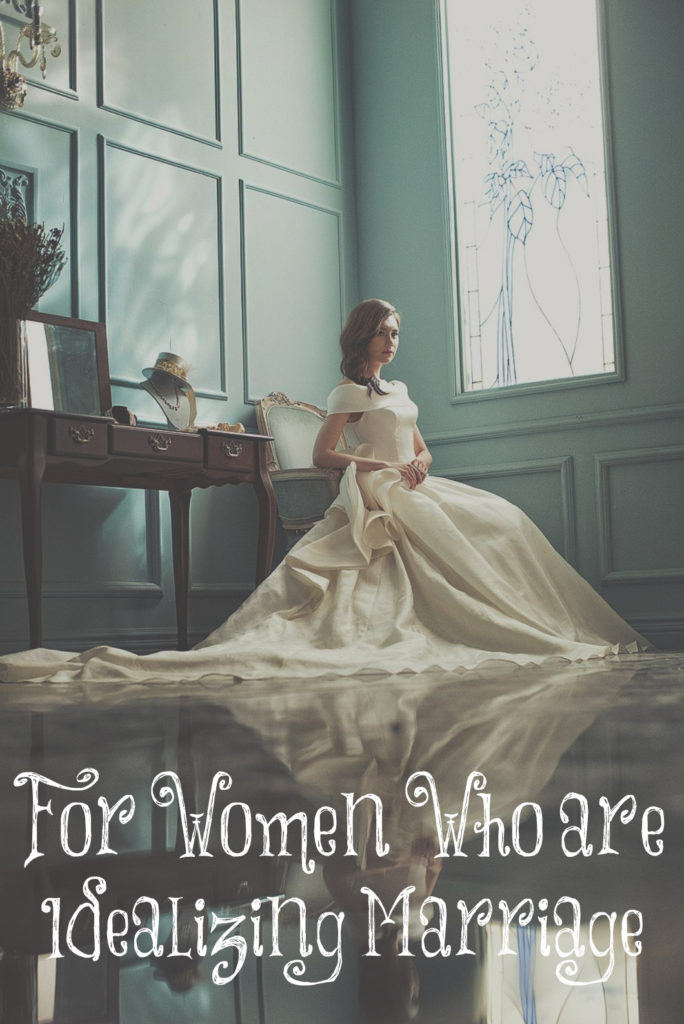 A woman on YouTube with the handle @behindherfaith recently wrote this on her page: "LADIES IMAGINE THIS: you stop idealizing marriage and start acting like a 23-year-old with her whole life ahead of her. You get an education, you travel the world, and you stop assuming your life starts and ends with a husband."
It sounds like she's simply reiterating the old, worn-out feminist agenda to me. When young women desire marriage, it's a natural desire given by God. It's what their heart longs for. They know there were created to marry and bear children. This isn't idealizing marriage. It's longing for what God wants for them.
When women like her say that women need to "get an education," they aren't saying learn to read, write, and do math. No, it now means that in order to be educated, one must go to a college or university. This is the only way in feminists' minds of being "educated." I can tell you one thing, I have learned a whole lot more through my own study and grown in wisdom than I ever did in my Christian college I attended. I remember nothing that I learned in college!
Why must a young woman travel the world? What is so special about living out of a suitcase and in hotel rooms for weeks on end? Yes, some enjoy it but it's not a necessity for having a good life. Plus, it costs a lot to travel. Many simply can't afford it, especially with all of their college debt. Oh yeah, this doesn't matter anymore. "Keep spending money that you don't have" is how our nation operates.
No, life doesn't begin and end with a husband, but it was sure all I ever longed for. I am thankful I married and had children. It's been the biggest blessings in my life! Yes, it takes a lot of hard work, but hard isn't bad. Until young women get married, they can be productive and fruitful while they're waiting for a husband. They shouldn't sit around moping about it or becoming discontent over it. Find ways that God can use you now! There are many ways besides college and traveling. These aren't ministry or helping others. Find ways to minister and help others. These will prepare you for marriage and raising children far more than college and traveling will.
Whoso findeth a wife findeth a good thing, and obtaineth favour of the LORD.
Proverbs 18:22
For Women Who are Idealizing Marriage
Total Page Visits: 1097 - Today Page Visits: 2