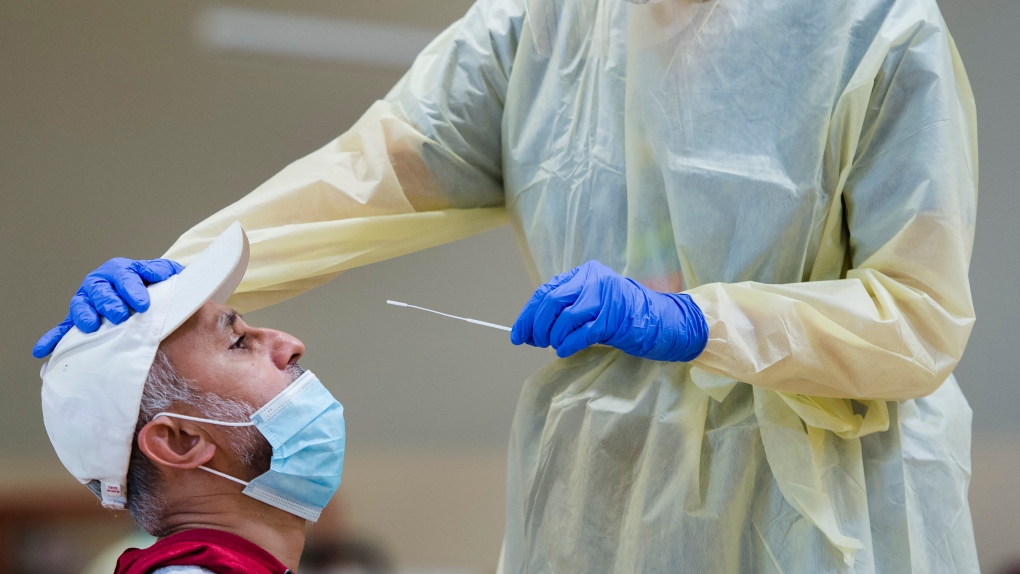 Take the vaccine or
take a nasal swab EVERY DAY
"I didn't quit, I refused the test and was denied access to the building."
"This daily testing policy for the unvaccinated has nothing to do with protecting others from asymptomatic transmission. The terribly uncomfortable and invasive procedure is being used as an instrument of coercion, a form of medical torture meant to force our submission to becoming test subjects for the experimental vaccines."
By a former Ontario nursing home employee:
As you may have heard, many healthcare workers have refused to take the experimental covid vaccines. As a result, management has been ratcheting up the pressure in various ways. Most recently, they enacted a policy that employees who have not taken the vaccine must submit to a nasal swab test at the beginning of every single shift.
I am well aware of my rights, including the right to refuse medical treatment, and as a result when I most recently showed up to work, I was turned away after refusing the test.
Nobody may enter the building unless the submit to a nasal swab test, or show proof of vaccination against covid. Supposedly the local public health department has authorized this new policy, despite previously saying that employees who have already been infected with covid must not take any tests due to the high probability of false positives.
This daily testing policy for the unvaccinated has nothing to do with protecting others from asymptomatic transmission. The terribly uncomfortable and invasive procedure is being used as an instrument of coercion, a form of medical torture meant to force our submission to becoming test subjects for the experimental vaccines.
This is the slippery slope that Western society is going down. "Experts" are calling for the use of Chinese anal swabs, as well as calls for the unvaccinated to be essentially cut off from the rest of society. Every year we celebrate Remembrance day (Veterans' day in the US) to pay our respects to those who sacrificed their lives for our freedom, but now we are sacrificing our freedom and our children's future for a virus with a death rate below 1%. We need to change course, right now
Some people are upset with the mandatory tests and have called the Ministry of Labour. As far as I know they are all still taking the test though. Most people are too weak to stand up for themselves, they will go through with it and then whine and complain after. Better to die standing than live on your knees.
The official gov't directive says: "an individual who has previously had laboratory-confirmed COVID-19 and was cleared by the local public health unit, should not be re-tested.
So unless Ottawa Public Health actually told them to test us it's all bullshit, and it wouldn't be the first time they tried to make up their own rules and said it was the government who told them so.
I guess I'm out of work, I have some money saved and I should be able to get one benefit or another depending on what they put on my record of employment. I spoke to the union rep and he is going to sort that out next week, but it looks like there is no way out of testing if I still want to work there.
I could work elsewhere, but Ontario is totally shut down for now so options are limited. We will see what happens, but I won't be applying at any nursing homes. I was getting fed up with that place lately so in a way it's a relief to be out of there, but the relief will only last for so long.
—
Related: When Ontario first ordered weekly testing for long-term care workers, it was met with opposition from the Ontario Science Table:
"The potential harms and costs of testing long-term care home staff every week likely outweigh the benefits, experts with the Ontario's COVID-19 Science Table say in a new report."
"The report cites a number of potential harms related to weekly COVID-19 testing, including pain and discomfort of the nasal swabs, which could lead to more serious injury, testing fatigue, and a false sense of security with a negative result. It also mentions the risks of a false positive test."
https://www.henrymakow.com
Total Page Visits: 1058 - Today Page Visits: 2