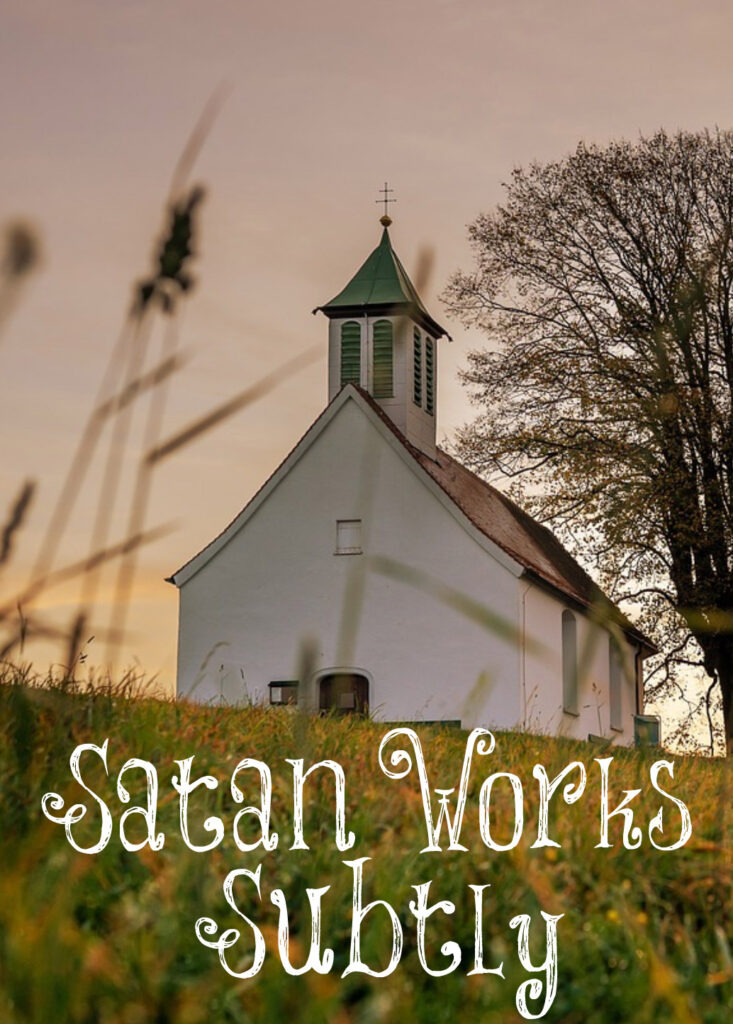 Satan works subtly. First, women give announcements in the churches. Then they read Scripture and become worship leaders with mini-sermons in between songs. They give their testimonies with some preaching added in. They give sermons when they pray. Finally, they preach behind the pulpits as pastors. This exact thing happened in our old church. It is an unbiblical church.
"For God is not the author of confusion, but of peace, as in all churches of the saints. Let your women keep silence in the churches: for it is not permitted unto them to speak; but they are commanded to be under obedience as also saith the law. And if they will learn any thing, let them ask their husbands at home: for it is a shame for women to speak in the church." (1 Corinthians 14:33-35)
"Let the woman learn in silence with all subjection. But I suffer not a woman to teach, nor to usurp authority over the man, but to be in silence. For Adam was first formed, then Eve. And Adam was not deceived, but the woman being deceived was in the transgression." (1 Timothy 2:11-14)
Then comes all of the arguments given to dismiss these commands.
"Women were unruly back then." Show me Scripture that proves this.
"These verses only refer to a wife." Show me Scripture that proves this.
"Men and women were separated in the churches and the women were yelling." Show me Scripture that proves this.
"What about Phoebe, Priscilla, Deborah, and so on?" Not one of them ever preached or spoke in a church.
"Oh, but in the Greek and Hebrew…" These verses have been translated correctly.
"Women can preach under the elders' authority." Show me Scripture that proves this.
Women are to learn in silence with meek and quiet spirits. They are to adorn themselves with submission to their own husbands.
Women, feminism has so infiltrated the churches that they are far from what we are taught in Scripture. Be in the Word. Believe it as written. Don't listen to those who twist it to their own destruction. Men are God ordained to be all of the leaders in all of the churches. His will is good. Stop fighting Him and trust Him. Now, go find a biblical church where there are no women in leadership positions.
Be sober, be vigilant; because your adversary the devil, as a roaring lion, walketh about, seeking whom he may devour.
1 Peter 5:8
***Here's a fantastic sermon on this topic given my Pastor Jason Cooley called Feminism Infiltrates the Church. I encourage you to listen to it!