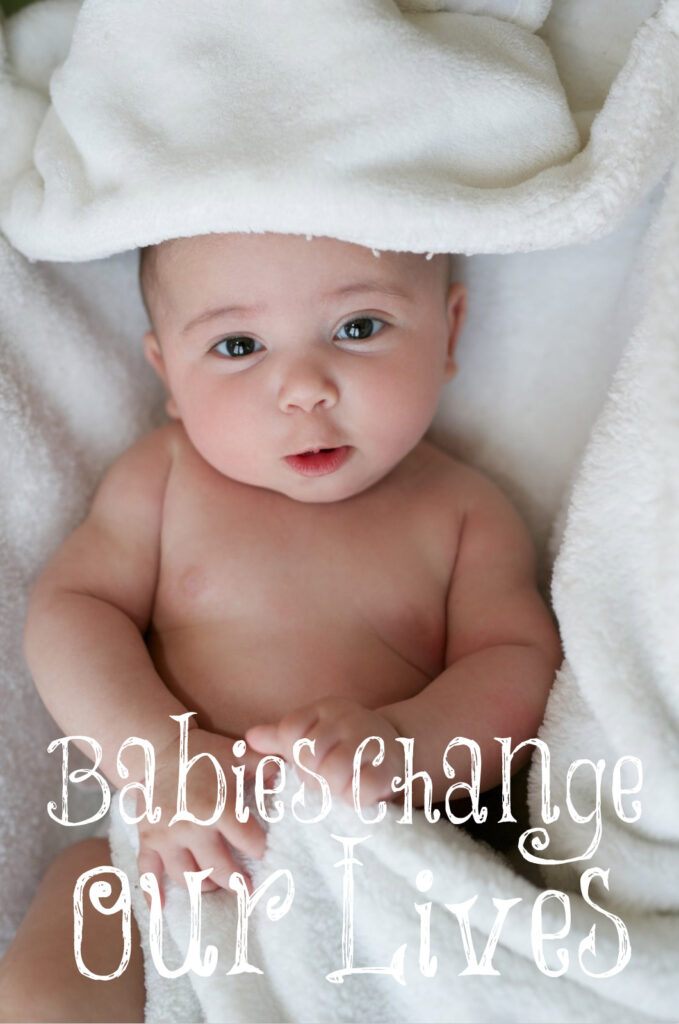 Women will ask me which baby was the hardest, changed my life the most. Was it the first one, the second one or maybe the fourth one? It was the first one absolutely. I went from my time basically being my own to not even being able to wash dishes or take a shower without interruptions. Many women these days don't want to give up their "freedom" and have other lives dependent upon them.
Suzanne Venker wrote a great article called "Four Things Women Need to Know Before Having a Baby." Here are a few quotes from her article.
"No woman is able to return to life as she knew it pre-baby. She may eventually incorporate some version of her former life into her current one—depends how many babies she has and what her former life consisted of. But she will not be the same person. She will not be the same woman."
Many women want to continue on with their careers after having babies. Before the baby is born, they have no idea how radically that baby will change their lives. Most of them hate leaving their three month old baby for their career after spending three months with them. There are many tears shed. This happens because they know that's it's unnatural for a mother to leave her baby. It's instinctually for many that they should be home with their children.
Suzanne believes women need to know four things before having a baby so they will be prepared.
"Raising babies is a full-time job." God wants us to raise godly offspring. This does take a full-time mother who will consistently nurture, train, discipline, disciple, and teach her children. It's the ministry that God has given to women. "Notwithstanding she shall be saved in childbearing, if they continue in faith and charity and holiness with sobriety" (1 Timothy 2:15). It's not easy but it's good. All of God's way are good.
"Babies need the consistent and engaged presence of a single caregiver, preferably the mother." That's right, women. You are replaceable in the workforce but you are not replaceable in your baby's life, not even your husband or mother can take your place. In her book "The Way Home" by Mary Pride, she found through her research that children who are raised by full-time mothers are far more emotionally stable and secure than those who are not. This shouldn't be a surprise to us since it's God's design and His designs are perfect.
"For most married couples, a second income is not worth the trade-offs." How could more money and more stuff compare to raising godly offspring? We are told that there is no greater joy than to have children who walk in truth. I can attest to this fact. Having four grown children who walk in truth is the greatest blessing in our lives! There is nothing that I would have rather spent my life doing than investing it into the lives of my precious children.
"YOU will want to be with your baby as much as he/she will want to be with you." Now, this isn't true for some women these days. In fact, just the other day on my YouTube channel, a woman told me that there's no way she wants to stay home full time with her children. I mourn for her children. She's a selfish woman who is only looking out for her desires rather than what is best for her children. Thankfully, there are many of you who want to be with your children because you love them so deeply and you understand that no one will love them like you do. You are doing a good work. You are storing your treasures in heaven.
Lo, children are an heritage of the Lord: and the fruit of the womb is his reward. As arrows are in the hand of a mighty man; so are children of the youth. Happy is the man that hath his quiver full of them: they shall not be ashamed, but they shall speak with the enemies in the gate.
Psalm 127
https://thetransformedwife.com/babies-change-our-lives/
Total Page Visits: 757 - Today Page Visits: 1