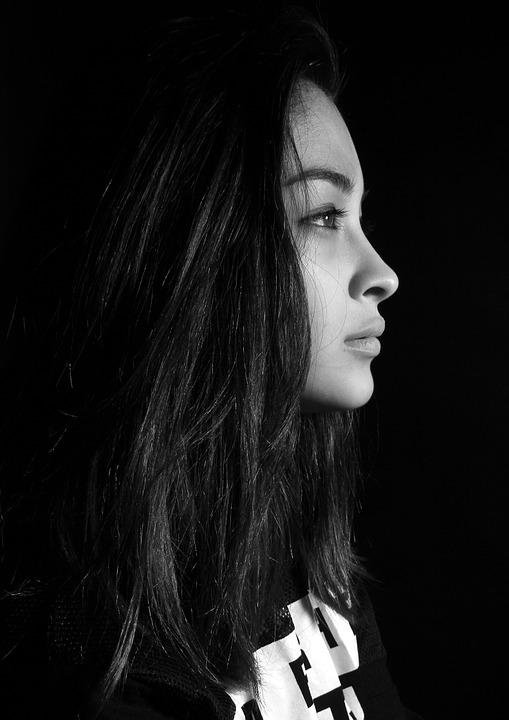 "For of this sort are they which creep into houses, and lead captive silly women laden with sins, led away with divers lusts, ever learning, and never able to come to the knowledge of the truth." (2 Timothy 3:6,7) These women are easily led astray because they spend their lives watching soap operas, TV shows like The Bachelor, read trashy romance novels, and learn from false female preachers. They have no wisdom nor discernment.
You see, they think they're learning since they love these many false female teachers who claim to be Christians but teach fables. There are many, many of them: Sheila Gregoire, Beth Moore, Lisa Bevere, Priscilla Shrier, and Ann Voskamp to name a few. Any woman who gets behind a pulpit during a Sunday morning church service and preaches is a false teacher, women. Any women who teaches what 20,000 women surveyed think rather than teach what the Bible teaches is a false teacher. Our culture has produced women who call themselves Christians but are seekers of pleasure rather than seekers of God.
"For the time will come when they will not endure sound doctrine; but after their own lusts shall they heap to themselves teachers, having itching ears; And they shall turn away their ears from the truth, and shall be turned into fables" (2 Timothy 4:3,4).
There's a man named Anthony Johnson who is not a Christian. He has lived much of his life as a playboy. He has a huge following on YouTube and holds yearly conferences in Florida. He loves what I teach. He interviewed me on his YouTube channel for two hours. He asks me every year to speak at his conference. Now, why does he love what I teach as an unbeliever but many women who call themselves Christians hate what I teach? It's because Anthony can clearly see how corruptive feminism has been upon women. He sees the beauty of the Lord's ways, yet many silly women laden with sins cannot see the destruction that feminism is causing in their own lives, in the culture, and even in the churches.
The biggest reason why there are so many women who are being deceived by these female teachers is because they aren't studying the Word of God. They study all of the latest fashions, Hollywood gossip, and learn from false teachers rather than learn from the living Word of God. This is why they are always learning but never able to come to the knowledge of the Truth. When I speak out against their favorite false teacher, they become angry and give me all of the Bible verses that they think prove that God's clear commands to women are false. This is what these false teachers are teaching them. They are being led astray and down the wrong paths.
Stop learning from them, women! "Study to shew thyself approved unto God, a workman that needeth not to be ashamed, rightly dividing the word of truth. But shun profane and vain babblings: for they will increase unto more ungodliness. Now as Jannes and Jambres withstood Moses, so do these also resist the truth: men of corrupt minds, reprobate concerning the faith." (2 Timothy 2:15-17).
All Scripture is given by inspiration of God, and is profitable for doctrine, for reproof, for correction, for instruction in righteousness: That the man of God may be perfect, thoroughly furnished unto all good works.
2 Timothy 3:16
https://thetransformedwife.com/laden-with-sins/
Total Page Visits: 2010 - Today Page Visits: 3