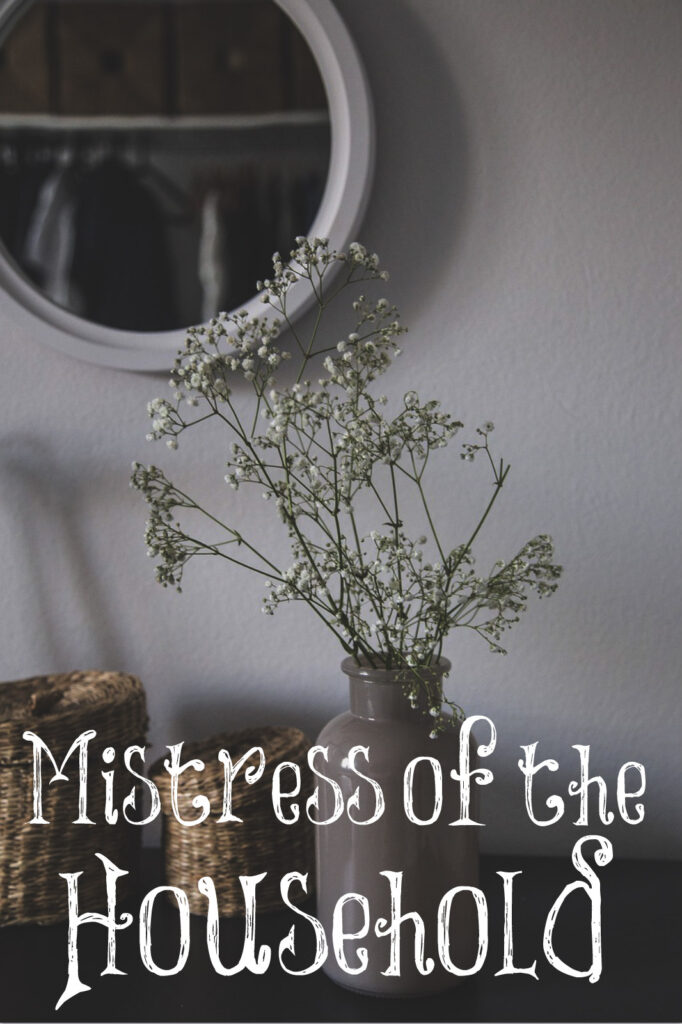 Written By Mountain Housewife
What are the responsibilities given to Christian wives in Titus 2 and 1 Timothy 5?
In Titus 2, Paul gives specific instructions to be given to the older and younger women of the congregation:
The older women likewise that they be in behavior as becometh holiness, not false accusers, not given to wine, teachers of good things, that they may teach the young women to be sober, to love their husbands, to love their children, to be discreet, chaste, keepers at home, good, and submissive to their own husbands. Titus 2:3-5
According to this passage, a wise and godly wife is a keeper at home.
What is a "keeper at home"?
The word in the original Greek is oikouros, (oiko, house or household, ouros, watch, keeper, warden) and refers to someone who tends to the household, watches over it, cares for, and works in it.
The wife is responsible for the running of the household under the headship of her husband (1 Corinthians 11, Ephesians 5).
Nowhere in the New Testament is a woman told to earn the living for the household, but she is commanded to be a good housekeeper/homekeeper and to submit to her husband. Being a keeper at home is one of her highest priorities.
A related word is kepouros, or gardener (kep, garden, ouros, keeper) one who keeps (preserves, watches over, cares for and works in a garden). An oikouros is similar to a gardener in the sense that she is tasked with caring for a household instead of a garden. Someone who keeps a garden is a gardener. Someone who keeps a house is a housekeeper, a keeper of the home.
In his letter to Timothy, Paul gives similar instructions for the young widows of the congregation, and gives insight into the meaning of oikouros.
I will therefore that the younger women marry, bear children, guide the house, give none occasion to the adversary to speak reproachfully. (1 Timothy 5:14)
The word here that is translated "guide the house" is oikodespotein (oiko, house, despotein, to rule or manage) The root of despotein is despotes; a person in authority, in charge, a lord, lady, master or mistress.
Paul instructs the woman to be the good lady of the house and run the household. This command supports our interpretation of Titus 2 and emphasizes that Paul wants the young Christian woman to be the mistress of the household.
To be the keeper at home, the housekeeper, is biblical, respectable and important work to which women can dedicate themselves and for which they should be praised (Proverbs 31: 28-29).
Various translations of the Bible translate oikouros differently:
*keepers at home (KJV)
*workers at home (ESV, NASV)
*domestic (RSV), related to the running of the home and family
*good managers of their households (NRSV)
*having care of the house (Wycliffe)
*homemakers (Revised Geneva Translation, new KJV, Amplified) (def. a person, especially a housewife, who manages a home.)
*keepers of their own houses (Young's Literal Translation)
*to be busy at home (NIV)
*home-lovers (Phillips)
*spending their time in their own homes (Living Bible)
He maketh the barren woman to keep house, and to be a joyful mother of children. Praise ye the LORD.
Psalm 113:9
https://thetransformedwife.com/the-mistress-of-the-household/