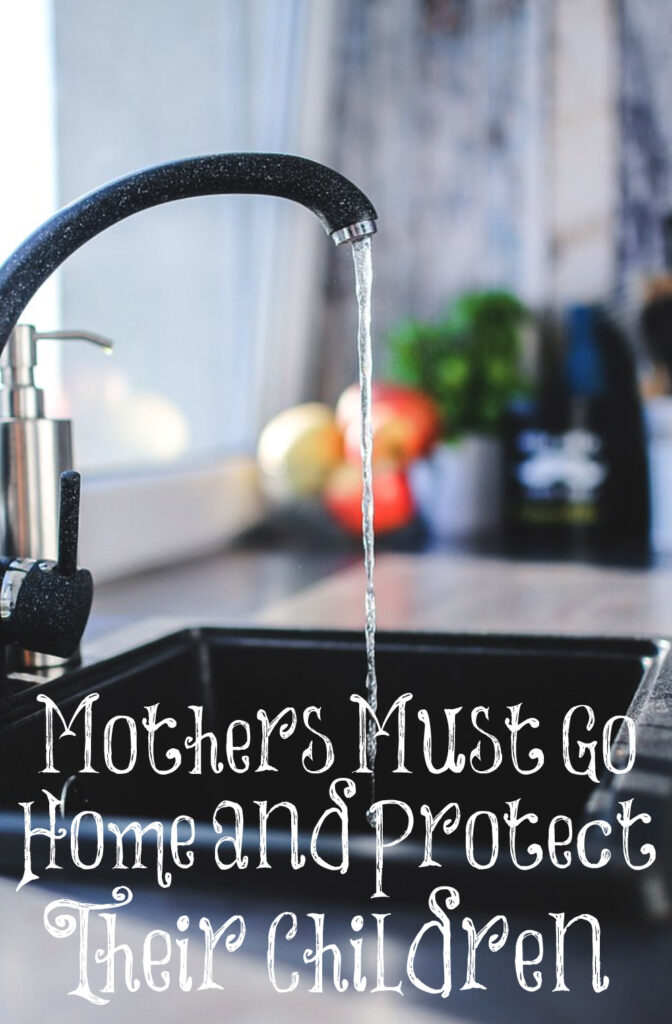 Many popular influences like Allie Beth Stuckey and Candice Owens are loudly speaking out against abortion and the harm being done to children due to the transgender movement. There are many other things they are warning parents about from the schools and culture at large. What is their solution? The ONLY solution is for mothers to go home and homeschool their children. There are many reasons that God commands women to be keepers at home so they don't blaspheme His Word. Do either of them exhort women to do this? No, since they aren't full-time mothers at home. They spend a lot of time traveling for their message, which is good, but their families need them FAR more.
Too many popular influencers, including women in politics, who are sounding the alarm are part of the problem, not the solution. They're doing what has caused the destruction of our nation; mothers leaving their homes for the workforce. Divorce has skyrocketed thus putting children into harm's danger. Mothers are no longer home and with their children full time. They've willingly handed their children over to daycares and public schools. Even grandparents can't make up for mothers in children's lives. Children need and want their mothers.
It's the older women who have raised their children who need to speak out and teach the young women TRUTH! They need to teach them to be husband lovers; put their husbands as a priority. Submit to them rather than to a boss. Serve him rather than a boss. Learn what pleases him and do all you can to make sure your marriage is good. Your children NEED this!
The older women need to teach young women to be children lovers; to accept the babies God blesses them with and then stay home with them full time training and teaching them in the ways of the Lord. This is what God commands of you! You weren't created for the workforce. You were created for the home.
Depression and anti-depressants have skyrocketed in women since they left their homes. They're two times more likely than men to get stress related diseases. They were created to be home, not traveling to conferences, giving long interviews, and whatever else young women do who are trying to influence culture for good. The greatest way they have of influencing culture for good is by staying home, being help meets to their husbands, and full-time mothers to their children. Yes, they should even homeschool them! It's the mother's influence that children need, not peers or strangers.
Female leaders and popular influencers will never make this nation a better place. It's you, mothers, who are at home raising godly offspring that are the only hope for this nation. The problem is that we are a remnant but that doesn't matter. Continue to be faithful to what God has called you to do. Build your home up for His glory! This is storing your treasures in heaven. There is no greater joy that to have children who walk in Truth.
I have no greater joy than to hear that my children walk in truth.
3 John 4
***Watch this video by Pastor Jason Cooley on Woman's True Work
https://thetransformedwife.com/mothers-must-go-home-and-protect-their-children-2/
Total Page Visits: 809 - Today Page Visits: 2