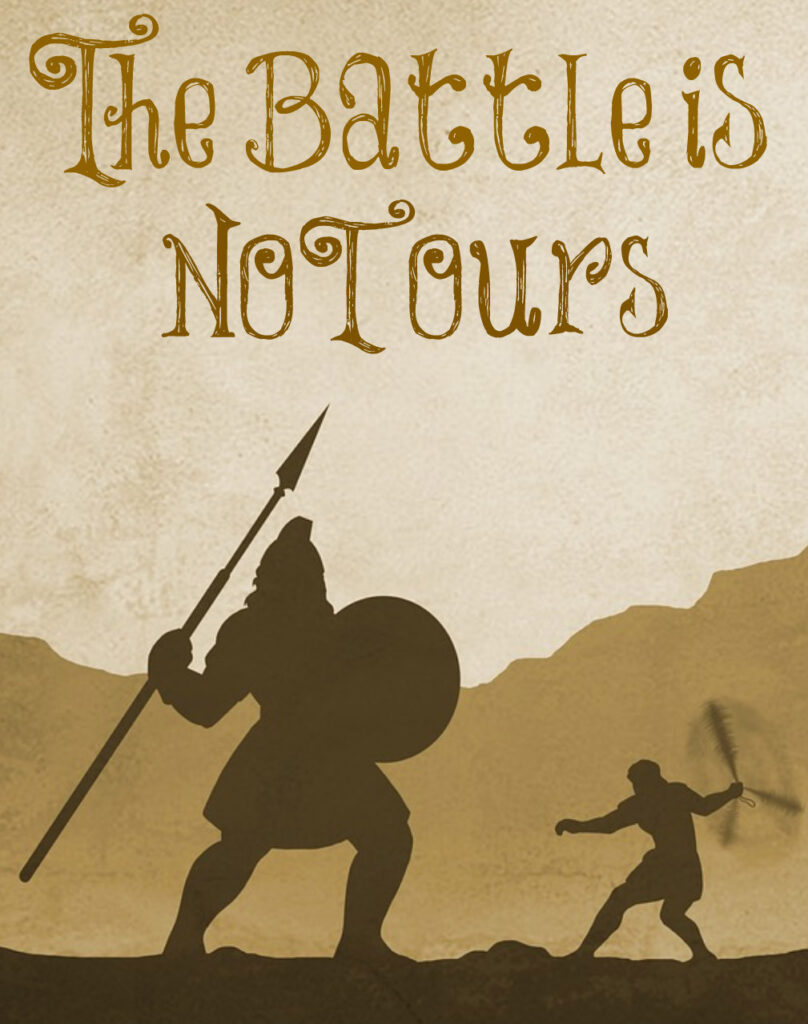 King Jehoshaphat was a benevolent king. Oh, don't you love benevolent leaders! Life is so much better when leaders care about their citizens and do what is best for them. Any way, back to the story. "A great multitude" was coming up against Jehoshaphat and his people. "And Jehoshaphat feared, and set himself to seek the LORD, and proclaimed a fast throughout all Judah." Did you see how he handled his fear against his enemies, women? He went immediately to the LORD, then prayed to Him with all of his people. Gather your children and go to the Lord whenever you are in fear. Give all of your cares to the Lord; for He cares for you. Let your children see how you handle fear from an early age.
The king was fearful and said, we have "no might against this great company that cometh against us; neither know we what to do: but our eyes are upon thee. And all Judah stood before the LORD, with their little ones, their wives, and their children." As we see our enemies gaining power and encroaching upon our freedoms, God doesn't want us to fear. He wants us to stand strong in Him! He wants us to keep our eyes upon Him (Colossians 3:1-4).
Then a prophet came and spoke to the people. "Hearken ye…Thus saith the LORD unto you, Be not afraid nor dismayed by reason of this great multitude; for the battle is not yours, but God's." We must always remind ourselves of this fact, women. The battle is not ours. We are in a spiritual battle being waged in the heavenlies (Ephesians 6:12). What is our armor? Look up Ephesians 6:13-18.
Then the prophet said, "Ye shall not need to fight in this battle; set yourselves, stand ye still, and see the salvation of the LORD with you…fear not, nor be dismayed; tomorrow go out against them: for the LORD with be with you." The Lord promises to never leave nor forsake us. Whatever we are to go through, He will be with us. We are to be anxious about nothing, but be thankful instead. His peace with be our stronghold.
The king then "appointed singers unto the LORD, and that should praise the beauty of holiness, as they went out before the army, and to say, Praise the LORD; for his mercy endureth forever. And when they began to sing and to praise, the LORD set ambushments against" the enemies. The enemies then turned towards each other and killed each other. When Jehoshaphat and his people came to take away the spoils, they found among them in abundance "both riches…and precious jewels." The praising of His people is what God used to destroy their enemies. God wants us to be filled with praise to Him too. He doesn't want us sitting around in fear. He wants us boldly living for Him and praising His name!
Jehoshaphat reigned over Judah and reigned twenty five years "And he walked in the way of Asa his father, and departed not from it, doing that which was right in the sight of the LORD." (All of this is from 2 Chronicles 20.)
Speaking to yourselves in psalms and hymns and spiritual songs, singing and making melody in your heart to the Lord.
Ephesians 5:19
***Here are verses about fear. Begin to memorize them if you are one to live in fear
The Battle is Not Ours
Total Page Visits: 1334 - Today Page Visits: 3